CAMDEN, LLC organizes its operations/business around four service groups that: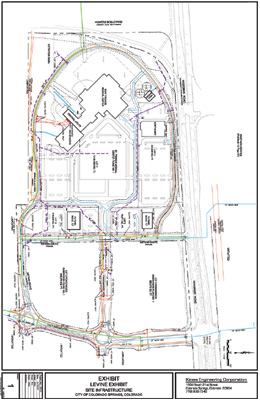 Locate real estate investment opportunities
Provide real estate Development Management
Oversee Design and Engineering
Actively manage Builders
CAMDEN, LLC rapidly adapts to uncertain economic times by offering its Integrated Services in a "plug and play" manner depending on the needs of the client. The organization of the work for CAMDEN, LLC is based on the orderly management of the specific service offered during a client's project. These specific services are identified in the Integrated Services Offering above and are defined further as:
Real estate investment opportunities
Network
Location
Acquisition
Real estate Development Management
Due Diligence
Entitlement
Risk Analysis
Design and Engineering
Architect/Engineer selection
Land Planning management
Design to budget management
Construction Management
Pre-construction budgets and schedules
Bid/Pricing strategies
Builder and Contract selection
Constructability analysis
Quality, cost and schedule management
Project closeout and warranties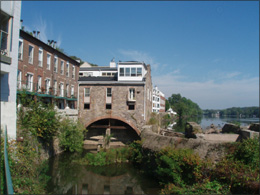 Real Estate and associated development is cyclical, never static and often uncertain. Therefore investors, developers, businesses and institutions need expert management of the risks inherent in their real estate related projects. The core of CAMDEN, LLC's business model is its network, knowledge of markets, speed in responding to changing markets and client needs, and bringing valuable integrated management systems to bear on our clients projects.
CAMDEN, LLC adds value to real estate through developing and communicating creative solutions to needs and use constraints by repositioning, and/or renovation and pursuing excellence in planning and design. At the start, every project is analyzed for risk, sustainability and the environment.
A comprehensive risk management matrix called Risk Guard that is derived from extensive professional experience in the field of real estate acquisition, development and the built environment. This proprietary model considers two distinct components of the real estate development business.

The six Phases of real estate development
The Five categories of Risk present in each Phase
This proprietary system identifies multiple areas of risk, often interrelated but not transparent and provides awareness a centralized project control for decision making.
In today's market green technology is developing and improving rapidly. CAMDEN, LLC is constantly looking for ways to include the innovations that address the sustainability of a community and contribute to a client's Symbolic capital and its profitability. CAMDEN, LLC considers four distinct components:

Is the project bring approached to provide a better community?
Can the environment be less stressed if it were manufactured offsite or incorporated systemized elements?
Are renewable energy and energy usage efficiencies being investigated?
Does the project contribute to the health of its occupants/users?